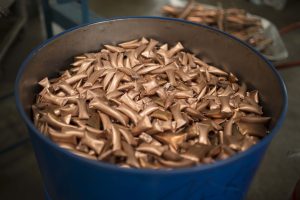 Klein Recycling combines the traditional values of service, quality and performance and pairs those with efficiency, versatility, flexibility, and advanced technology to help customers find the right recycling solutions to fit their needs. No matter what industry – Energy, Aerospace, Automotive, Consumer Products or other – our team works to give uncompromising attention to your custom recycling program.
Klein Recycling is dedicated to providing a tailored recycling program to fit your company's needs. We can provide a variety of containers to best fit all industrial or commercial accounts. With a fleet of trucks, roll-off containers (sealed, covered, open), trailers, hoppers and live loads, Klein Recycling has the resources and equipment to meet your needs. Our facility is equipped with state certified scales you can trust.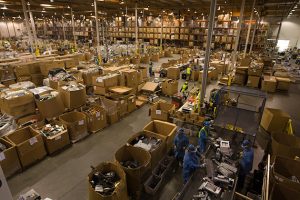 At Klein Recycling, we specialize in industrial and commercial scrap metal recycling services with an expert staff and state of the art metal recycling equipment. When it comes to finding the right recycling services for your company, it is important to make sure your choice has a solid network of partners and resources that strengthens systems and handling capabilities of scrap metal management and its ability to provide more than reasonable prices to its customers.